Fill Out PDF Forms Online For Free
Instructions and Help about rs
How to Fill Out a PDF Form That is Not Originally Fillable fill out asylum claim form
In today's world, we come into contact with documents on an almost daily basis. Maybe you're required to complete documents every day due to your occupation. Others may only need to complete documents more sporadically. Regardless, we all want to make the experience of filling out and processing documents faster. The best way to do this is by making your processes paperless.
The best way to fill out a PDF form is with the help of our online solution. There is no need to install an additional desktop app, because all of our tools are kept in the cloud. You can fill out your PDF using any device: a personal computer with Windows or Mac, or an iPhone or Android device. This solution is designed to save you time and help make any form you have fillable.
How to Fill Out a PDF Form
To fill out PDFs with the help of our service, you need to upload the document to your personal account. You may insert it in the drag and drop box or add it from the cloud. Additionally, it can be added from third party connections or received from an e-mail. To create PDF forms, follow these steps:
1. Open the document in the editor.



2. Click on the field you want to complete. Carefully insert the necessary information. Check again to be sure that there are no mistakes.



3. Include all of the necessary content in the template.



4. To move between fields click on the "Next" navigation button.


5. Do not forget to select the items in the dropboxes and add check marks (if any are required). Additionally, you may add an image directly to your document.



6. Sign the template with the help of the signature wizard. Draw your initials with the touchpad or on your smartphone screen. You may upload the photo of a written signature as well.



7. Save changes by clicking on the "Done" button.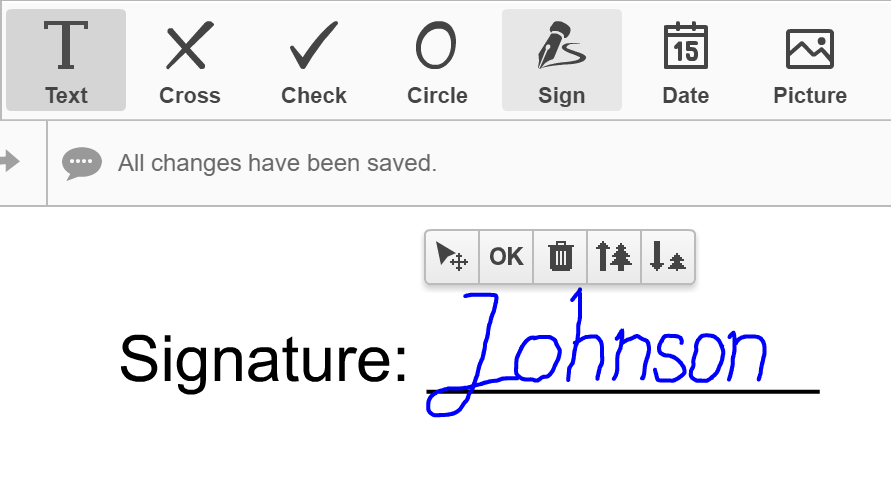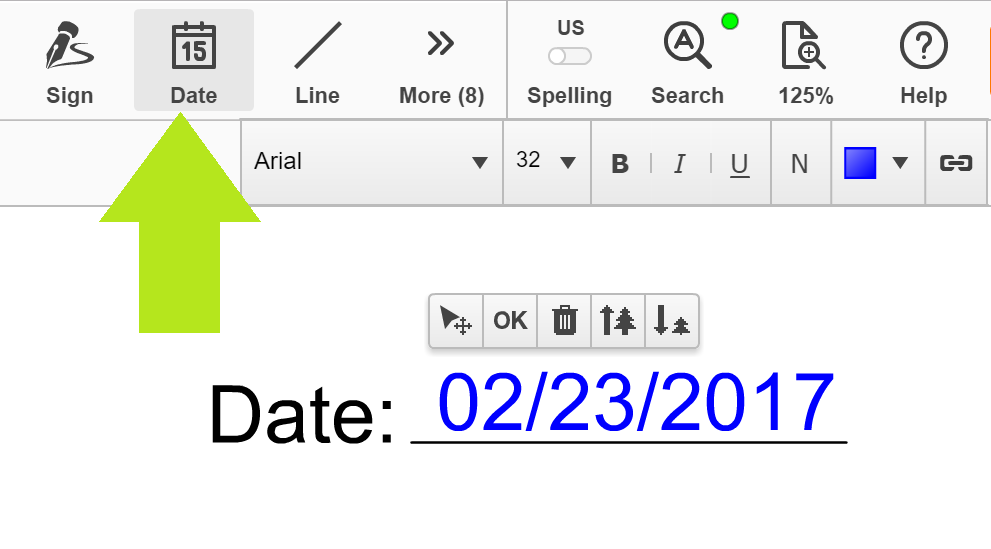 Afterwards, you will be redirected to the next page. Here there are several actions you can take:
1. Save the file as a Word, Excel or PowerPoint document and work with it in google docs.
2. Download it to your device.
3. Send it using e-mail or USPS.
4. Share the link of the document for someone else to read, fill in or sign.
5. Store this file with the other PDF documents in your personal account.
As a result, it will only take you a few minutes to fill out a PDF online. You will process documents faster and more efficiently.To learn more about how to fill out PDF forms online, please watch the following video:
General Questions about how to Fill out PDF Online
Below is a list of the most common customer questions. If you can't find an answer to your question, please don't hesitate to reach out to us.